TSURUOKA | SHONAI

Shonai, located in the northwest of Yamagata Prefecture, is a richly natural region of wide-open fields, surrounded by mountains and the sea. With its warm weather perfectly suited to agriculture, the region's fertile soil raises a wide variety of crops. Among these, the crop produced in the greatest volume is rice, and the local sake produced from this high-quality rice is also popular. With its abundant marine products harvested from the Sea of Japan and popular Shonai pork, the region's charms are almost endless. The Yutagawa Onsen have existed in the Shonai and Tsuruoka region for over 1300 years. Our Yutagawa Onsen Tsukasaya Ryokan is one of nine hot spring inns in the region. This stalwart free-flowing hot spring is sure to provide you with a calm and relaxing stay. We look forward to providing each of our customers the utmost in relaxation.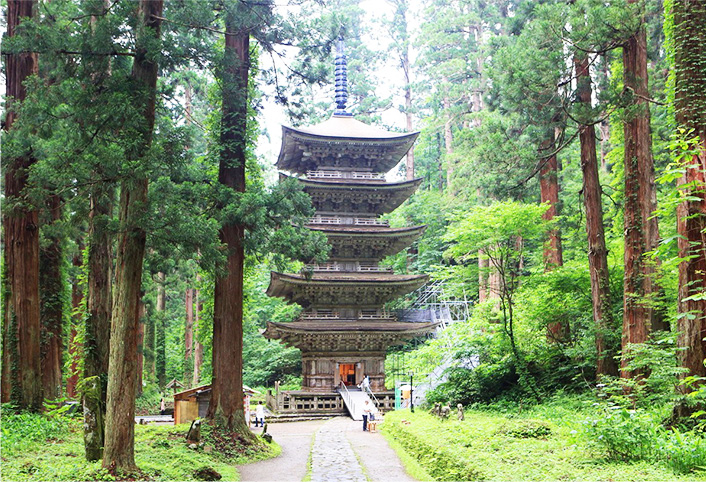 THREE MOUNTAINS OF DEWA.

To travel around the so-called Three Mountains of Dewa has long been known as the Journey of Rebirth.One of these mountains, Mount Haguro, can be reached from Tsukasaya Ryokan in just 40 minutes by car.Mount Gassan and Mount Yudono can also be reached in around an hour.Knowing the region as we do, we can truly recommend this trip.We welcome you to enjoy a journey overflowing with local charm.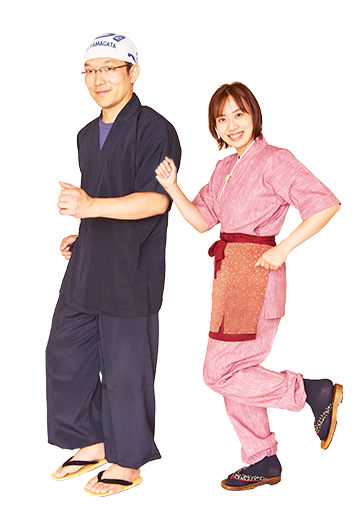 INFORMATION

About 40 minutes by car to Haguro Mountain Five-storied Pagoda.
About 1 hour 10 minutes by car to Gassan Shrine.
About 1 hour 5 minutes by car to Yudonosan Shrine Main Palace.
Vegetables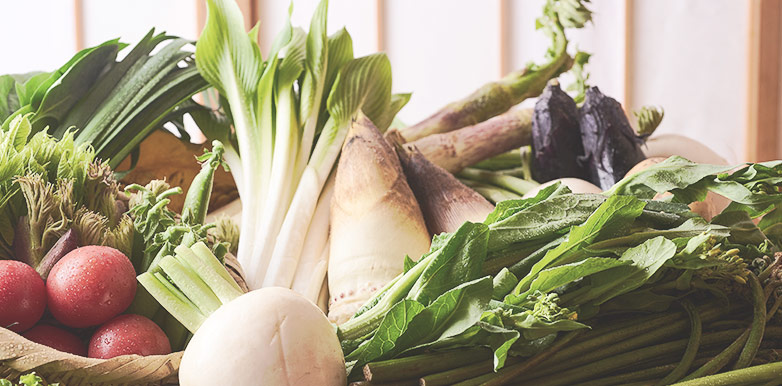 【Vegetables】

The vegetables used at Tsukasaya Ryokan are personally selected by our proprietor, who makes daily trips around the Shonai region to select the freshest and highest-quality ingredients. Our regular visits to the fields of producers allow us to truly understand the art of production. We then offer this understanding to our customers in the form of fine foods.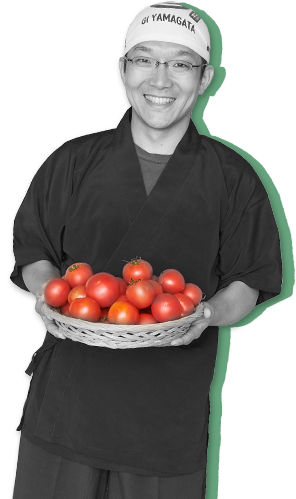 Seafood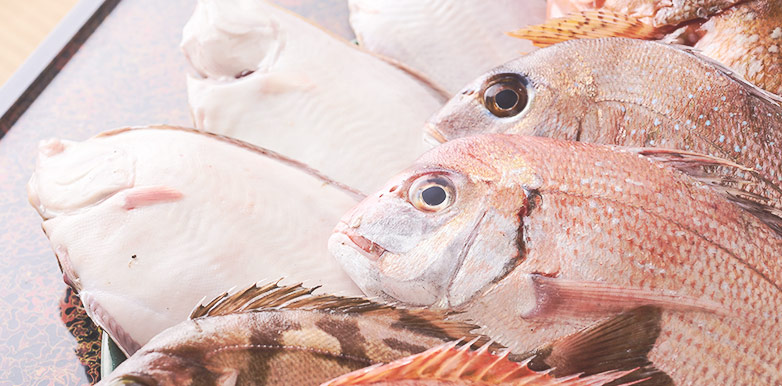 【Seafood】

The Sea of Japan is just to the west of Shonai's plain fields. A variety of seafood is caught from Shonai's shores over the course of a year. Visitors can enjoy the fish of each season. We welcome you to enjoy the delectable flavors borne of our abundant seas.

WELCOME TO TSUKASAYA
Meat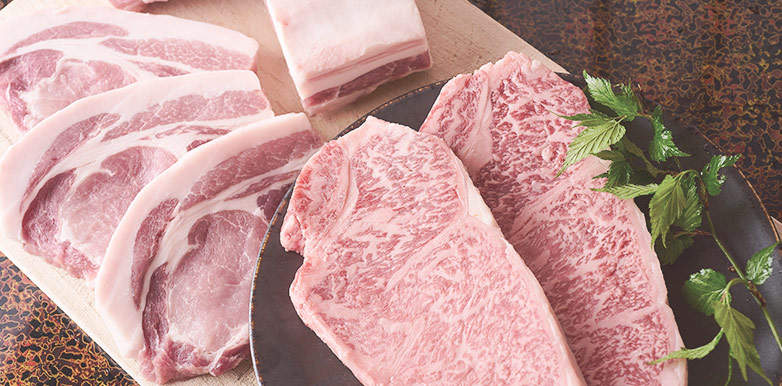 【Meat】

Shonai pork is the local brand of meat most associated with the Shonai region. This meat has been a popular staple in the Shonai region since olden times. Guests at our ryokan have the chance to fully enjoy this local flavor. Yamagata brand Yamagata beef and Yamagata chicken are, of course, also available. We welcome you to enjoy the locally produced, locally sold flavors of the region.
Everything is delicious!
Rice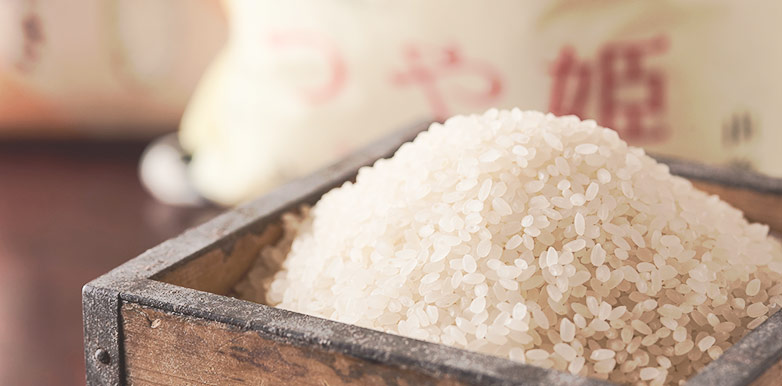 【Rice】

Niigata Prefecture and Shonai are also rice-producing regions. Our ryokan uses Tsuyahime rice raised by farmers in the Fujisawa region of Tsuruoka City. This cultivar belongs to the same family as the Kame no O brand, borne of Yamagata's unique natural features. This rice's quality, its exceptional grain size, brightness, aroma, and stickiness make it a food fit for a feast. The more you taste, the more you're sure to be blissfully delighted by its flavor.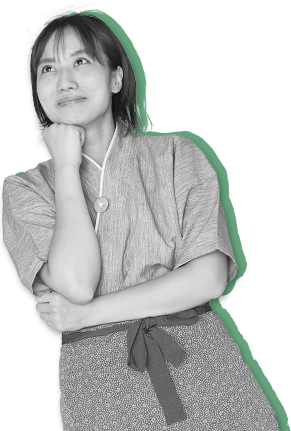 Sake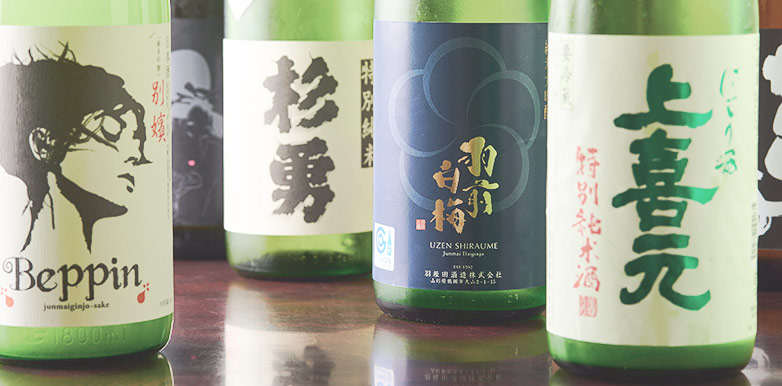 【Sake】

Yamagata Prefecture is one of Japan's leading sake producing regions. The Shonai region alone contains 18 sake breweries. This sake uses locally grown rice, local water, and is brewed taking advantage of the local climate. We hope for many people to have the chance to enjoy the sake produced by these brewers. We offer a range of sake, each carefully selected by our proprietor.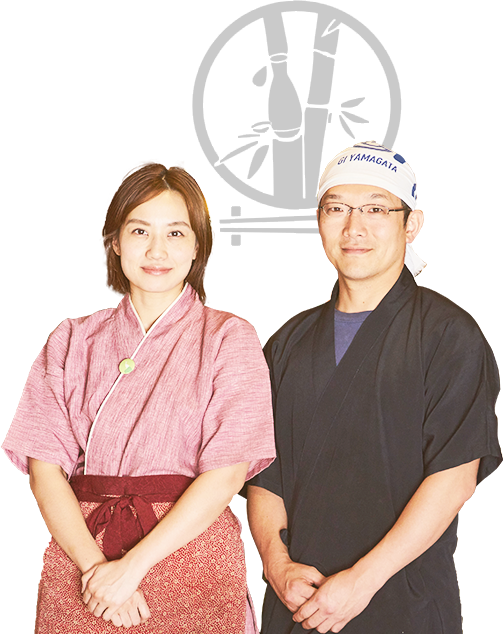 TSUKASAYA'S
RECOMMENDED POINTS

TSUKASAYA's home cooking

At Tsukasaya Ryokan, we take full advantage of the ingredients offered by each of the Shonai region's seasons. Guests can feel the change of the seasons through our wide variety of local vegetables, sourced from local producers. Our ryokan's food is based around these carefully selected vegetables. Not only our ingredients, but their presentation is also subject to great care, such as with our offering of Kappo Sake, using bamboo as glasses. We welcome you to fully enjoy the flavors of the four seasons of Shonai.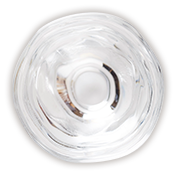 JAPANESE SAKE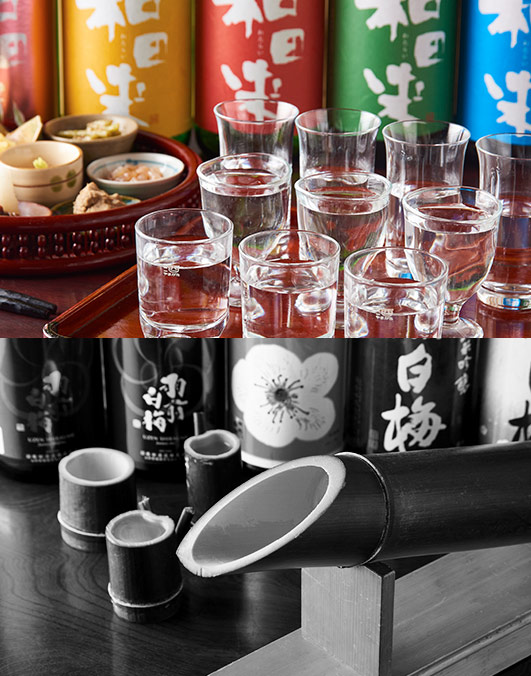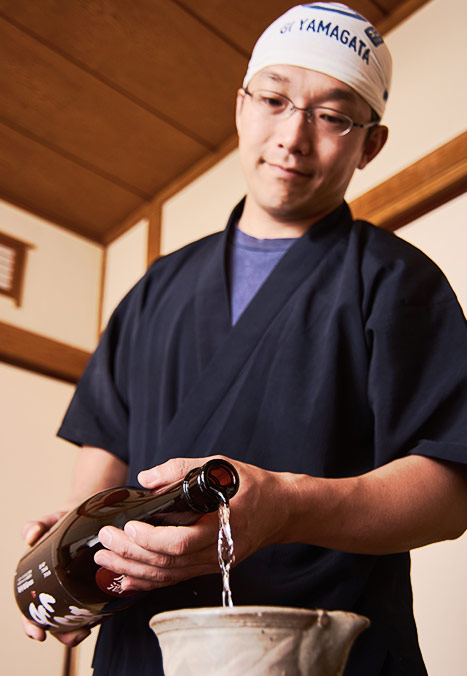 Yamagata Prefecture sake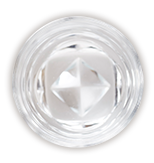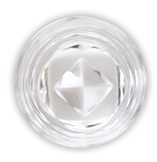 We hope our guests will have the chance to enjoy a variety of sake. To express our proprietor's feelings towards sake, we offer taste testing sessions. Guests may select from three, six, or ten varieties of sake, and enjoy at their own pace. We also provide sake sets to accompany meals, and seasonal sake and food pairings. We welcome our guests to enjoy the heightened flavor that comes with a perfect pairing of food and sake.
Onsen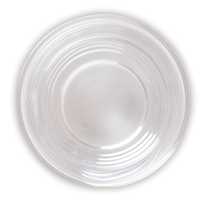 Yutagawa Onsen

The Yutagawa Onsen are one of the Tohoku region's premiere hot spring, with over 1300 years of history. According to legend, a white heron with an injured wing fell into the reeds in this area and was healed by the properties of the hot spring. This hot spring is popular for the abundant nature and kind population of its surrounding village. At our ryokan, guests can enjoy the historical Yutagawa Onsen at their source, from naturally free-flowing water. We hope that more and more guests will take the opportunity to enjoy these fine hot spring baths.
GUEST ROOM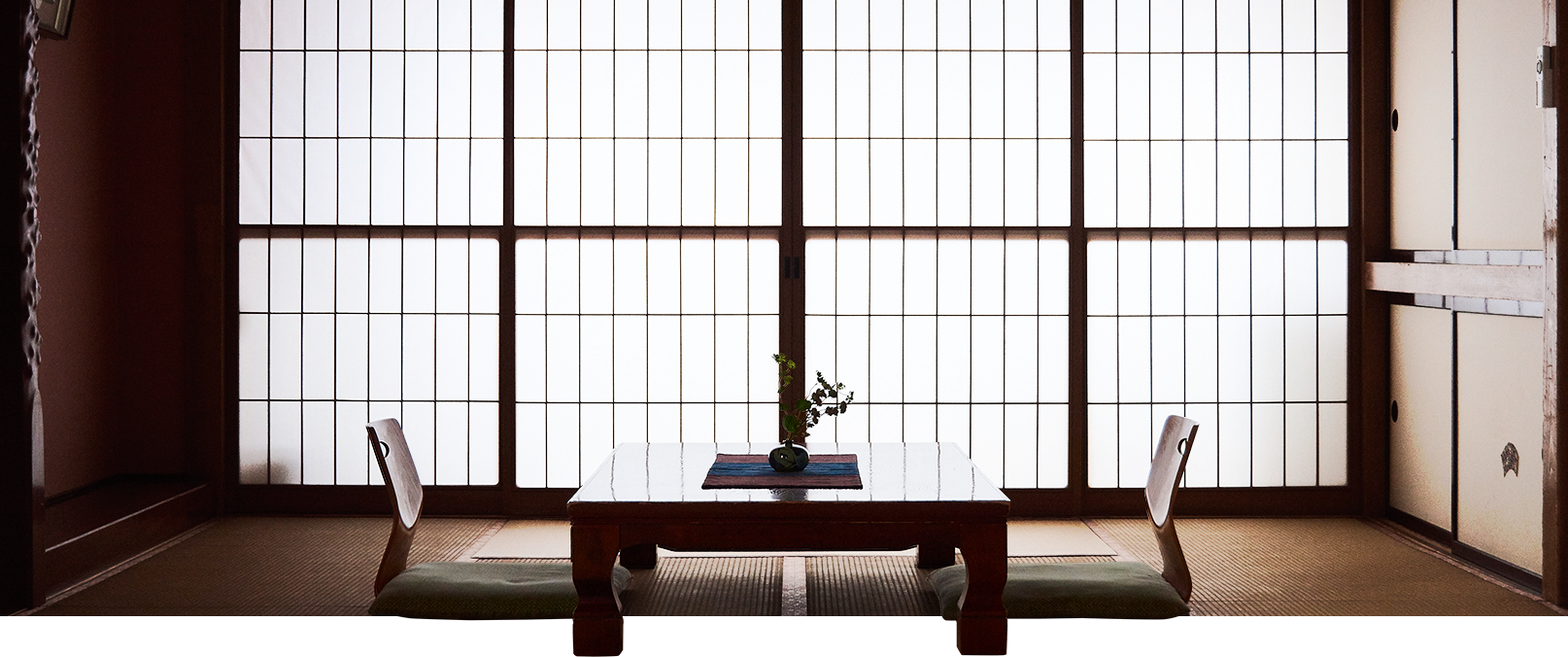 Tatami rooms

All rooms at Tsukasaya Ryokan are Japanese-style rooms floored with traditional old-fashioned Japanese-style tatami. We welcome guests to experience the uniqueness of Japanese culture. You are sure to experience a soothing, relaxing stay in these rooms. Five types of rooms are available to suit the size of your party and preferences, including a variety of sizes, and smoking- and pet-friendly rooms.
ROOM AMENITIES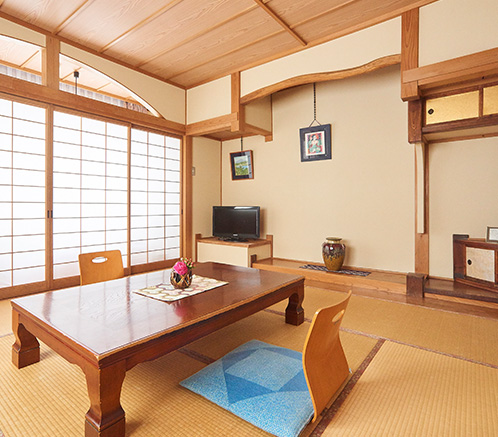 TV / Telephone / Air conditioner
Satellite programming / Pot / Tea set
Refrigerator / Hair dryer / Hand soap
Towel / Bath towel / Yukata (Japanese robe)
Slippers / Shampoo / Body Soap
Tooth brush / Hair brush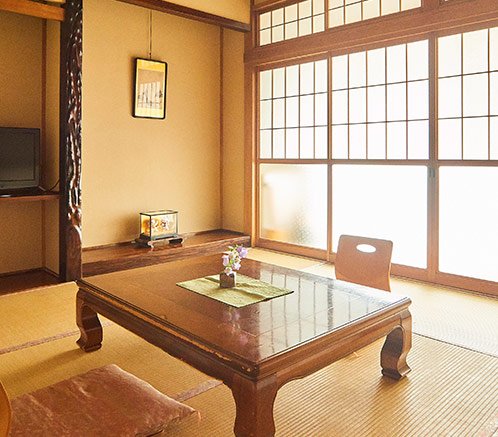 INFORMATION

Check in time 15:00
Check out time 10:00
ABOUT US
INFORMATION
Name:

Yutagawa Onsen Tsukasaya Ryokan
Phone no.:
Address:

Yutagawa-otsu 52, Tsuruoka, Yamagata 997-0752
Business hours:

Check-in 3 p.m. – 8:30 p.m.(7:30 p.m. if dinner required) Check out: 10 a.m.
Credit cards:

Accepted (VISA, Mastercard)
Parking:

Available (10 spaces)
Other

Please contact us if your check-in will be later than the expected time.
A separate bathing tax is required (150 yen per person).
CHARGES FOR CANCELLATION
Cancellation fees are as follows
Non-arrival/non-attendance without notification: 100%
of lodging fee
Day-of: 100% of lodging fee
Previous day: 50% of lodging fee
Two days in advance: 30% of lodging fee
Three days in advance: 20% of lodging fee
Cancellation fees may vary according to plan and
duration of stay. Please inquire for details.
CONTACT
Sorry, in our Ryokan,
only I can speak English.